Youth are an important force helping to promote positive change in society. However, when it comes to climate change, the awareness of many young people in Southeast Asia is still very vague.
When asked what the concept of climate change is, most young people living in Cau Giay area (Hanoi) mentioned keywords such as "global warming", "greenhouse effect", "sea level rise". , … but other issues such as "climate science", "energy transition", "carbon market", "community-based solutions"… are still relatively new to them.
For example, Nguyen Hoai Le (23 years old), who is working at a hotel in Cau Giay said: "I have heard that the earth will warm by 1-2 degrees in the future but never understood the reasons why."
Ms. Hoang Phuong Thao (27 years old), a Korean tutor, said: "I am also interested in the environment and sometimes read some news about floods and droughts in the Central region, but if asked about climate change. What is it, I consider my own knowledge very little".
For many years now, Vietnam has been classified as one of the countries heavily affected by climate change. According to the General Department of Natural Disaster Prevention and Control, Ministry of Agriculture and Rural Development, in the first 5 months of 2021, the whole country had 17 light earthquakes, 32 hail, and thunderstorms; 5 waves of cold air, northeast monsoon, intense cold, damaging cold; 4 heavy rains, local floods, of which 1 flash flood in Lao Cai and 8 riverbank landslides. At the moment, some provinces in the Central region such as Quang Nam, Quang Binh, Quang Ngai, and Thua Thien Hue are being strongly affected by heavy rains causing heavy flooding.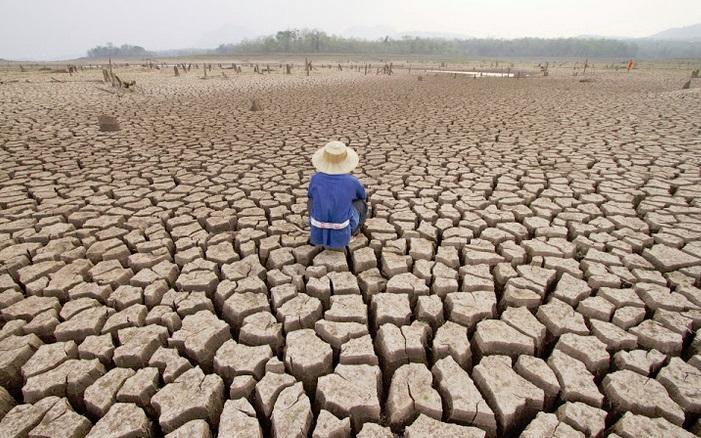 Vietnam is one of the countries heavily affected by climate change
In 2019-2020, the Mekong River Delta and Central Vietnam continuously experienced the most severe and large-scale drought since 2016. Large storms of Category 4 and 5 were also recorded more frequently. much in the past 35 years.
In the face of increasingly fierce impacts of climate change, young people not only make up the majority of the labor force in society but are also a source of energy for positivity, creativity, and enthusiasm to act in the fight against climate change. . According to the General Statistics Office, the estimated population of young people (people aged 16 to 30 years old) in 2019 is 22,898,886 people, accounting for 23.8% of the country's population.
However, without action now, young people face a future with reduced quality of life and stunted economic growth as a direct result of the climate crisis. For example, if human activities and emissions continue at the current rate, in Vietnam it is expected that by 2100, the average annual temperature could increase from 0.6 degrees Celsius to 4 degrees Celsius.
This is not a bright future for young people – the future generation of owners of the country. The direct consequences predicted by experts include higher rates of death and serious injury from extreme weather; the risk of disease will increase; food supplies are significantly affected, leading to food shortages and poorer nutrition; Air pollution, which directly threatens the health and working ability of young people…
Empowering Vietnamese youth
Governments around the world realize that the future belongs to the young generation, young people will be the masters and decision makers, and increasingly attach importance to the role of young people in climate change response solutions.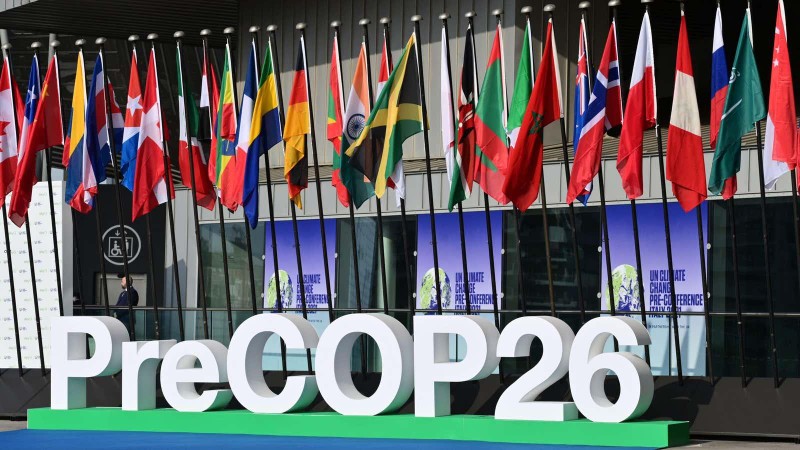 Countries gather ahead of COP26 – the world's largest conference on climate change
Mr. Dao Xuan Lai, representative of the United Nations Development Program (UNDP) Vietnam, emphasized: "Youth not only give voice now but also in the past and in the future. Maybe not immediately today, tomorrow, your voice will be implemented immediately, but it is you who will turn your thoughts into actions."
Since 2020, UNDP has partnered with the Vietnamese youth community through the Youth4Climate initiative, part of the global program "Climate Promise". In the 2021 Special Report "Vietnamese Youth Taking Action for Climate", Vietnamese youth highlighted a necessary tool to improve their climate action in the future as a learning portal. reliable, accurate and transparent information on climate. Accordingly, UNDP has supported Vietnamese youth to develop the Climate Change Portal, which was officially launched before the COP26 conference.
Mai Hoang – Representative of the youth group building the Climate Change Portal, said: "This is a dynamic website, not a static website, so every young person can contribute to perfect the portal. this information". The Climate Change Portal for Vietnamese Youth provides important information on climate science, agriculture and forestry, energy, waste, circular economy and climate policy. In addition, providing a search engine for youth-led climate projects and continuously updating databases of youth climate ambitions.
Emphasizing the importance of raising social awareness about climate, two other representatives of the project, Xuan Mai and Phuong Thanh, said: "We require comprehensive and universal education on climate change. climate and climate literacy to empower people of all ages with the knowledge, skills, values ​​and attitudes to address climate change".
Mr. Pham Van Tan – Deputy Director of the Department of Climate Change, Ministry of Natural Resources and Environment also assessed that there are many information networks on climate change and written for very different purposes, so each subject needs to choose to read and act right. "Indeed, the youth perspective and the government perspective are very different. However, as the Vietnamese say, 'you don't need an adult, it's hard to have a young man', I hope that you join hands with the government to implement the solutions that we have committed to. and is being implemented for Vietnam, as well as to respond to climate change globally".
In the near future, leaders from all over the world will gather in Glasgow (Scotland) for the COP26 conference, to negotiate and decide on urgent actions to address climate change. One of the important negotiating topics is the empowerment of young people and the community. Accordingly, the United Nations is interested in raising the voices of young people and demonstrating the important role of community empowerment and education in climate action.
In other words, one of the success factors for raising climate ambition is to ensure the participation of young people in climate negotiations and policy making; implementation, monitoring and accountability of the NDC (Nationally Determined Contribution) process according to individual country commitments in the 2015 Paris agreement on climate change.
---
This story was originally published on baophapluat.vn, with the support of Climate Tracker.