As much as USD $3.5 trillion of investment will be needed to further decarbonise the global steel industry, which contributes about 8 percent of the world's total carbon emissions, experts said at COP27 in Egypt.
Currently, China is the world's largest steel maker, making its move to decarbonise in the industry significant.
China produced over a billion tons of crude steel in 2020, over half of the world's total, according to a 2021 report by the Responsible Minerals Initiative. The report shows that the sector alone emitted over 1.5 billion tons of carbon, about 17 percent of the country's total emissions.
China is also a huge consumer of steel, the report added: In 2020, close to a million steel products were consumed in China – over half of the world's total. About 60 percent of them were used in the building sector, while the remaining were used in machinery and automobile manufacturing.
The country's steel output is declining, however. According to recently published government data, China's crude steel output in 2021 dropped by close to 3 percent from 2020, and the energy consumption per ton of steel fell by 0.4 percent.
Steel production in China in the first nine months of this year also decreased by 3.4 percent compared to the same period in the previous year, data from the World Steel Organization showed.
China published a decarbonisation plan for the steel industry earlier this year with an aim to peak emissions by 2030, in alignment with the national target. The guideline states the country will "upgrade over 80% of steel production capacity" to slash carbon emissions and aim to push down overall energy consumption per tonne of steel by over 2 percent.
China's steel decarbonisation efforts
Many of the biggest steel producers in China are state-owned, including the world's largest steel maker, the Baowu Group. Under the guideline, different regions in the country also started to propose their own plans to reach the goal.
In August, Inner Mongolia's Baogang Steel told state media China Daily that it would use carbon capture, usage and storage (CCUS) technology to reduce carbon emissions in its steel production. The first phase, it said, could reduce up to 365,300 tons of carbon each year.
Two weeks ahead of COP27, another state-owned steel maker, Shougang, pledged it would build a "low-carbon line" to push down carbon emissions by 30 percent by 2035. The projects the firm have set up include switching the usual dirty coal-based fuel as feedstock of blast furnace to hydrogen and biomass, as well as engaging in steel scrap recycling. It also mentioned CCUS as one of its strategies.
China is likely on track to achieve its carbon reduction goals by 2030, according to Dr Xi Liang, professor of sustainable transitions in construction and infrastructure at University College London.
The expert told FairPlanet that Shanghai, where the largest steel plant in the world is headquartered, recently released what he called "innovative" measures to support carbon peaking and carbon neutrality.
"Decarbonising steel is a major part of the policy document," he added. "The policy encourages research and demonstration of Oxfire Steel Furnace, hydrogen direct reduced iron and scrapped steel regeneration through electric furnace. It also encourages developing carbon capture technologies."
With carbon prices expected to go up, Dr Liang said the use of carbon capture will become "a standard process" in China's steel plant. He added that other solutions are also available for such plants.
"In the short term, further improving energy efficiency, oxy-firing and increasing scrapped steel recycling would lower carbon emissions," he further said. "Green or blue hydrogen steel marking is another option in decarbonising steel making in the long term. Baowu is demonstrating the technology at their Zhanjiang project."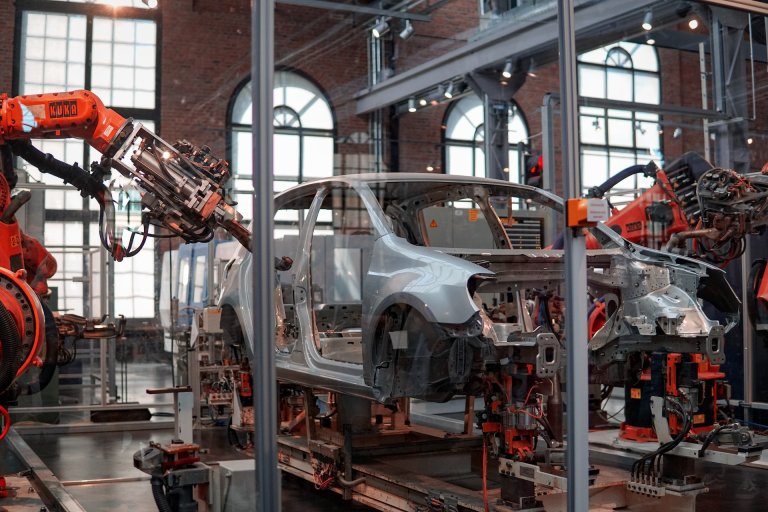 The catch and the solutions
Baowu group is currently building hydrogen-run direct iron-reduced plants to reduce carbon in the steelmaking process, but a report from financial intelligence firm S&P Global says they remain at a "relatively smaller production scale."
The report added that the solutions currently available for Chinese steelmakers have the capability to cut carbon emissions in pig iron production by 80 percent, but production will surge. DRI plants using zero-carbon electricity and CCUS, the report states, can reduce carbon by nearly 100 percent, but the cost will be USD $400 higher for each metric ton compared to iron produced from traditional blast furnaces.
Adair Turner, Chair of the Energy Transition Commission, said at an event at COP27 that plenty of investment is needed for decarbonisation in the global steel industry, and the onus is on automobile companies to make "early investment decisions."
In China's case, automobile firms and steelmakers seem to have joined hands. BMW's Shenyang production base made an agreement with steelmaker HBIS to use its "low-carbon steel" – 10 to 30 percent less carbon than conventional steels – in their mid-size electric cars. Steel is estimated to account for about one-fourth of the carbon emissions in such a vehicle.
Stakeholders would also need to expend effort on robust scrap-based steel production in China, scientists of a 2021 study published in Nature suggests. Its authors state that China will become the biggest scrap supplier after 2035, and if the power grid of the scrap-based facilities is connected to renewable sources, this can "substantially contribute to the decarbonization of the global steel industry."
What needs to ensure the success of this endeavour, the authors say, is low-carbon and efficient sorting and separation of steel scrap, government policies and public behaviour.
Inter-industrial cooperation is also necessary for steel industry decarbonisation, Annika Ramsköld, CEO of Vattenfall, a state-owned Swedish power company, said at COP27. "We need to build the new [steel] plant needed for this [energy] transition. We might need a power line and a construction or a windmill – we can't just look at a steel mill, but we need to show that we are dependent on different sectors."
"All of us need to acknowledge and accept that," she added.
---
This story was originally published on Fair Planet, with the support of Climate Tracker's COP27 Climate Justice Journalism Fellowship.